Keeping your Device in Perfect Shape: Best Tips and must-have Accessories for MacBooks2022
Congratulations on your new MacBook!

Apple's MacBook Air and MacBook Pro are one of the most popular notebooks in the world. With that being said, they have specific features and parts that are different from other brands, thus having a higher value, too. With investments such as these, it is necessary to
maintain them in order to keep your Mac running at its full potential for as long as possible.

In this blog, we give you a collection of the best tips and tricks to keep your Macbook in tip-top shape, both in its internal and external functions.
---
1. Protect your MacBook Air or MacBook Pro from accidental physical damage
One way to take care of your gadget is to protect them with cases, covers and sleeves. If you are looking for stylish and top-quality MacBook cases for yourself, or to give as a gift then you've come to the right place. There are so many different products available, that it can be difficult to know exactly what you need for your MacBook. So, to give you a helping hand, we have picked the top 10 products every MacBook owner must have.
Firstly, we take a look at the most popular MacBook Air and MacBook Pro cases. A case is an important accessory, as its primary role is to protect your MacBook. However, it also creates a fun, unique and trendy look. MacBook cases and stickers make the perfect gift, as they will be used every day, and can help remind the owner of you, every time they see their MacBook.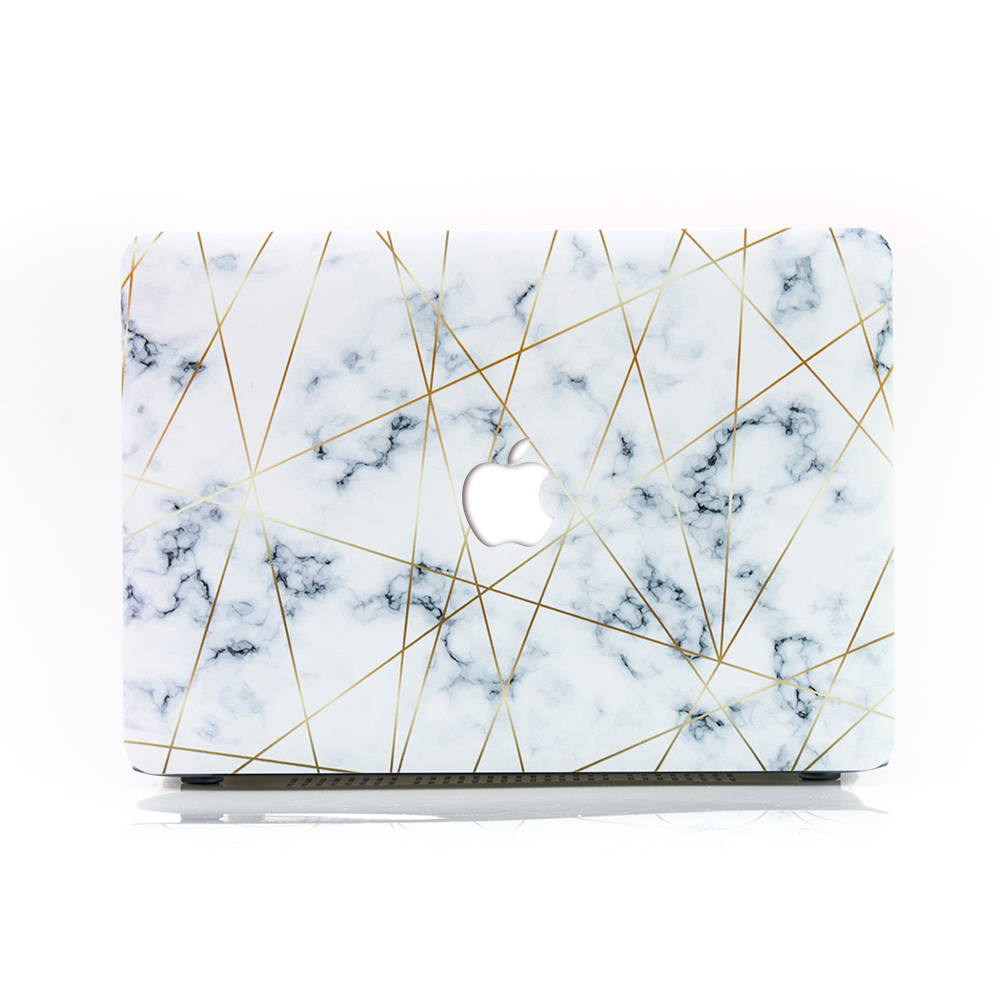 This Golden Geometric Marble MacBook case is extremely popular and gives off a very modern and stylish look. If you are looking to purchase a gift for a fashionista, then this is the right choice for you. Marble print is very popular at the moment, and the gold lines add a layer of uniqueness and a fashionable edge. This MacBook case, like all of the Slick cases, offers the highest level of protection for your MacBook Air or Pro. It is made from thin and lightweight materials, but has a hard shell and a shock-absorbing inner case, preventing any cracks, scratches or damages to your MacBook. Making it a gift that can be used for years to come.
---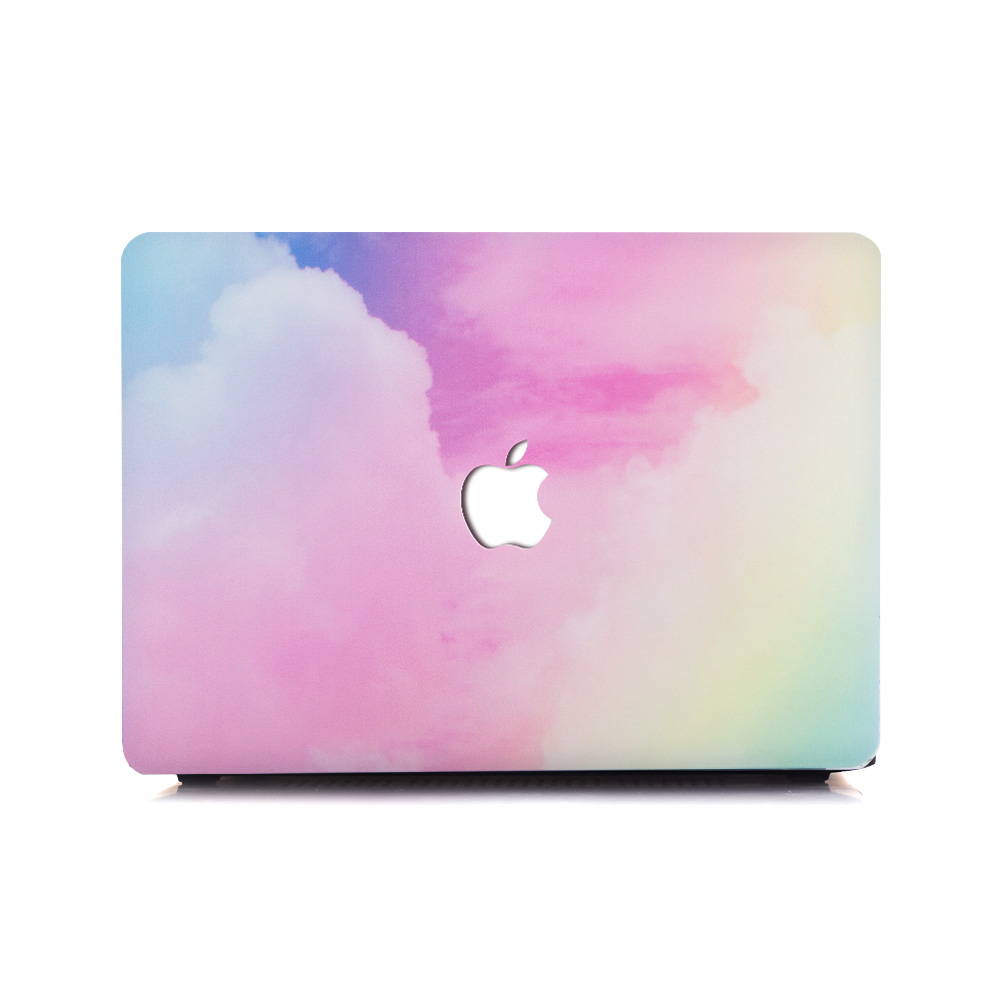 This Rainbow Haze MacBook case is bright and beautiful, displaying many different pastel colours. It is perfect for art lovers and artists. If you know someone, who loves the brighter side of life, this could be the perfect gift for them. The glow the case gives off displays relaxed and happy feelings. The different colours merge into each smoothly and can be interpreted as coloured clouds blending. This case also matches very nicely to a range of other MacBook accessories, which can be bought together and given as an excellent gift.
---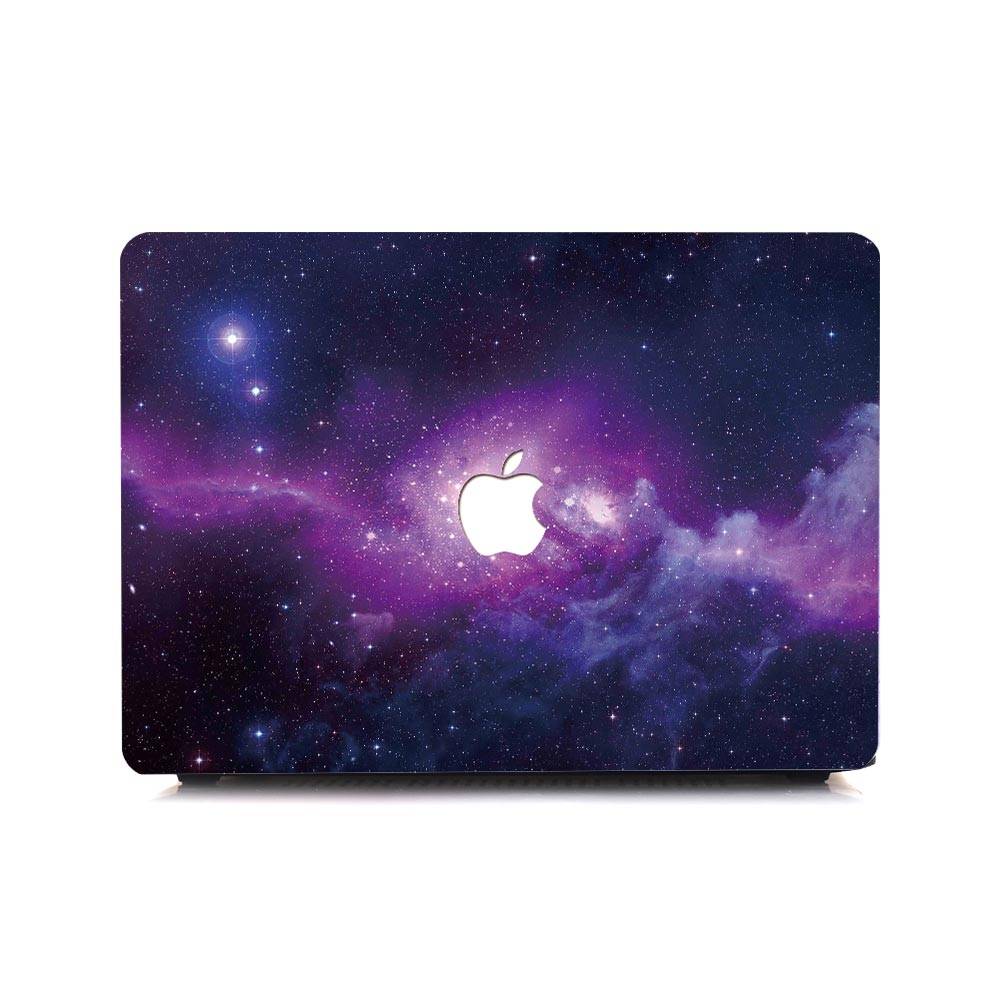 This intergalactic MacBook Air/Pro case is the perfect gift for Starwars lovers, and people that love the out of this world style. This case shines bright, displaying the idea of galaxies, space dust and stars forming around the central apple logo. The dark colours are lit up perfectly by the bright logo, creating a very cool design.
---
This bold MacBook case can turn any dull day into a bright and positive one. The mixture of the pink flowers stands out beautifully against the green leaves and back ground. No matter what time of year it is, this case can help transform you back to summer and tropical memories. If you're looking for a gift for someone that takes their MacBook out and about with them, this design is perfect.
---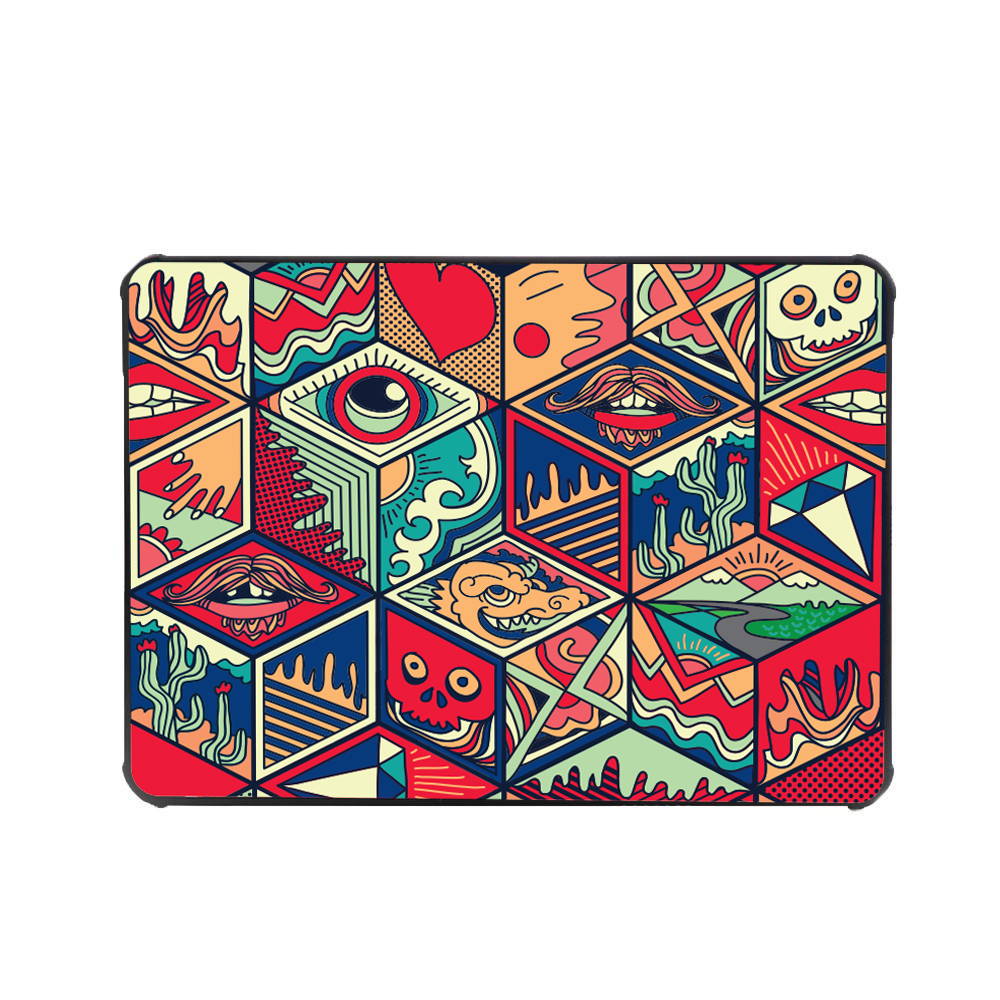 What better gift can you give someone than this super trendy Laptop Leather Sleeve? The sleeve is made of premium water-resistant leather while its soft polyester lining helps avoid scratches and bumps. The signature magnetic clasp keeps your device both secure and easy accessible. This sleeve offers all-round protection for your everyday use, even for your other laptops or notebooks because it's made to be a one-size-fits-all. To top it off, it comes in a variety of designs and colours that will match your personality and style, like this quirky graphic print.
Keep your device running smoothly with Routine Maintenance
Why should you care about all of the maintenance? In general, the lifespan of a MacBook Air or MacBook Pro can be predicted based on these three criteria: how long will the hardware last, how long will the battery function well, and its compatibility with the latest operating system and other software. If properly maintained, MacBooks can work for many years without any issues.
As discussed above, you can use cases and accessories to protect your MacBook from unexpected physical damage. While MacBooks are incredibly sturdy and can withstand falls better than most other laptops, major damage can cause a hefty amount to repair, so it is still important to keep your device protected at all times.
Preserve your MacBook's battery lifespan
One of the main concerns for MacBook and other laptop owners is about battery health. MacBook batteries have a limited number of cycles before the battery requires replacement. With MacBooks, batteries get used only when they are unplugged. So if you want a longer battery lifespan, keep them plugged in as much as possible. The trick is to reduce the number of cycles so we can keep the same battery for longer.
Are you worried about overcharging? Other laptop brands warn against unplugging your device once the battery gets fully charged, but that's another feature that sets MacBooks apart from the others. Apple uses the so-called "trickle" charge where once the battery charge reaches 100%, the MacBook stops charging completely. Instead, it draws the energy directly from the power adapter bypassing the battery. Now that's smart!
Tune up your MacBook with Periodic Disk Cleaning and System Updates
Getting the best performance out of your Mac is important. Extra data, applications, startup items, memory hogs, and lack of preventive maintenance that cause your Mac to slow down.
So, what's the solution? You need to clean disk periodically from junk, as periodic disk cleaning is also one of the ways to get your Mac run faster. You can purchase software which will help you to maintain the storage, or you can do everything yourself. Whatever method you go with, it is crucial to have a backup. Sometimes data on you Mac is more valuable than the laptop itself. So don't skip this step.
Apple releases a new OS every year and often, the new OS is faster and uses fewer resources than older versions, so we suggest having auto-updates turned on. Also, macOS has some built-in antimalware mechanisms which they keep updating with every new version.
---
The MacBook Air and MacBook Pro are one of the best laptops on the market. Mac users are lucky to have superior hardware and best software which needs all the protection and care we can give. We hope these tips can help keep your Mac running at its best, and extend the lifetime of your beloved device.